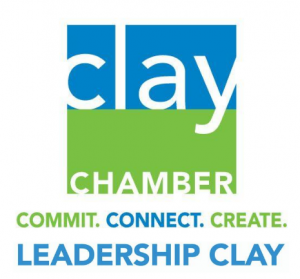 The Leadership Clay program, created in 2004, brings together promising young leaders in our community for a year-long program that enriches their knowledge of Clay County. The program includes deep dives into law enforcement, healthcare, nonprofits, and local government for a thorough understanding that prepares participants for future leadership roles. Through guest speakers, discussion groups, and on-site visits, participants receive exposure to critical issues facing our communities. An Alumni Group encourages continuous peer learning and community action.
1. To educate emerging and potential leaders about social and economic issues that affect the quality of life in Clay County and Northeast Florida.
2. To provide personal and professional leadership development opportunities for future leaders.
3. To create a diverse pool of leaders capable of working in the business, volunteer, civic, and public arenas to improve life in Clay County and Northeast Florida.
4. To develop a group of diverse leaders interested in issues and capable of carrying out community projects to improve life in the community.
5. To provide continued opportunities for leadership development, association, and networking among graduates of the program.